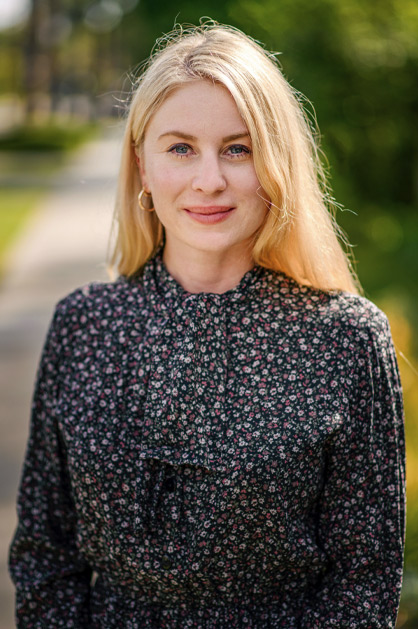 No Thing Productions is a film production company that specialises in humanitarian stories and supporting the arts.
Brooke is an award-winning drama and documentary producer who founded the production company No Thing Productions, working to highlight humanitarian causes and the importance of the arts.
Brooke has three degrees, in Fine Arts; Communication, Cultural & Performance Studies and Law, having studied in Perth, Melbourne and Oxford. Brooke won the ScreenWest Emerging Producer Prize of $100,000 in recognition of her work, was selected as one of Screen Producer's Australia's "Ones to Watch" and won the prestigious Brian Beaton Award in recognition of social impact through film.
Brooke produced the multiple award winning short films Freedom Swimmer (Winner Academy Accredited Aspen Film Festival, Sydney Film Festival, Athens Film Festival, DocEdge Film Festival) and Judas Collar (Winner Best Short Film, Academy Accredited Austin Film Festival, Texas and St Kilda Film Festival). Brooke has produced two feature documentaries; Rockabul (Nominated Best Australian Documentary, Sydney Film Festival and winner Best Music Documentary, Arizona Film Festival) and Meal Tickets (Winner Best Australian Documentary, Melbourne Documentary Film Festival). She also produced two online documentary series for the Australian Broadcasting Corporation; Home: The Art of Ian Strange and The Bad Guy: Abdul Abdullah.
Brooke associate produced the feature film Jirga, which was Australia's Academy Awards submission for Best Foreign Film in 2019 and winner of Australia's Richest Film Prize ($100,000) at CinefestOz.
Brooke started her career in the art department on large-scale productions The Knowing, Blessed, The Killer Elite, The Turning and Australian series Winners and Losers.
Brooke also has curated art exhibitions including for the Human Rights Arts & Film Festival.